addEventListener("load", function() { setTimeout(hideURLbar, 0); }, false); function hideURLbar(){ window.scrollTo(0,1); }

Hall And Stage Decoration in Kerala
Post by HappyMenu April 06, 2016 5 comments
HappyMenu have organized marriage event in Kerala and you are just looking the decoration of food menu above, which is made by Happymenu cook team. Happy Menu is one of the best event management and catering company in India.
HappyMenu have tremendous response in entire kerala. We have organised more than 100 marriage events in entire India. We have also sub branch in bangalore. Theme based marriage events are generally organised by happymenu event management and catering team.The food item and dishes provided by Happy Menu is of World Class.
Related Posts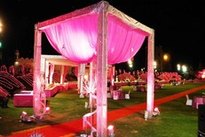 Marriage event in rajasthan
This marraige event is organised in rajasthan.